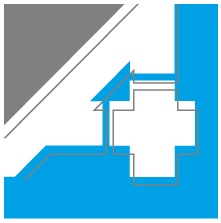 Our Story
As experts in design and urban development, you can rely on us to provide you with unrivalled services in Architecture, Interior Design, Urban Design, Planning and Project Management. We bring together design integrity, international experience, local understanding and real personality to create unique solutions which are imaginative, innovative and of the highest quality.
Our professional team consists of members that draw on skill and experience from around the world – Botswana, China, England, Germany, South Africa, Sweden and Zambia. We guarantee that our team is committed to working with you to reach a clear goal and provide quality, efficient and cost effective solutions.
Testimonials
Peter Banda
"Great team, very professional and very talented. I would definitely recommend A Plus Urban Technics to anyone looking for a good and efficient architectural firm."
Via Facebook
Mutinta Mudenda
"A Plus did a great job remodelling my kitchen and living room. Their Interiors team are really professional and knowledgeable. In my opinion, they are the best architects in town"
Via Facebook
Sosten Kambita
"These guys did an amazing job designing and managing the construction of my flats. The process was smooth and I especially liked the fact that they kept me in the loop and updated every step of the way "
Via Twitter
Culture & Values
Our philosophy is deeply rooted in culture and sustainable development values. Our designs and services are strongly based on research, history, art, culture and technology. This ensures that all spaces and projects that we work on meet all their intended objectives and requirements.
At A Plus Urban Technics a project is not about us. It's about you. Our values come from the services we provide as we consolidate client goals, user need, design aesthetics and economic sense. We strike these balances by guiding clients through a unique and collaborative process.